Healthcare / Critical care
First phases of critical care unit ready to support frontline COVID-19 response
By Andrew Sansom | 19 Jun 2020 | 0
Work is now complete on the first two phases of the expanded and refurbished state-of-the-art critical care unit at Royal Preston Hospital in Lancashire.
Although the project was planned long before the COVID-19 pandemic hit, additional government funding has enabled the work to be accelerated, allowing the first two phases to be completed several months ahead of schedule.
With increased natural light and enhanced patient facilities, the unit was designed by architects Gilling Dod with full support from the critical care project team. It now features 14 state-of-the-art bed spaces, including six isolation rooms, two of which have 'ante rooms' that provide a negative-air chamber to isolate the workspace from the patient, and which is designed to support a pandemic.
On completion in February 2021, the 34-bed unit is expected to deliver significant improvement for patients, relatives and staff. Indeed, facilities for relatives include a kitchen, lockers and a purpose-built reception and waiting area. The modern approach and finish will also provide a calming environment for relatives, while purpose-built clinical areas will support the way staff work so they can provide enhanced care for the most critically ill patients in the hospital. Phases three and four offer a more staff-focused approach with a clinical skills room, staff rest areas, and a quiet space encouraging mindfulness in what is a high-pressure workplace.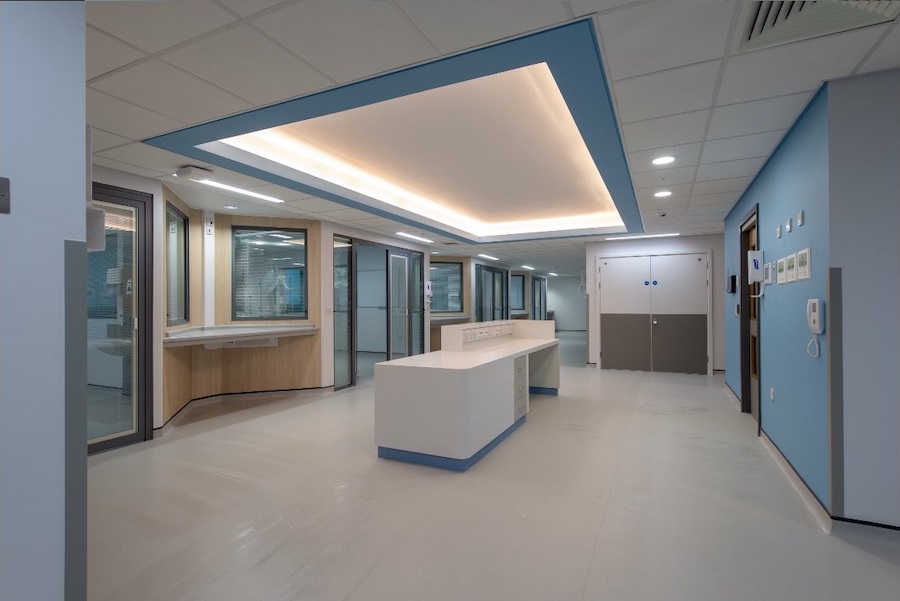 Karen Partington, chief executive at Lancashire Teaching Hospitals NHS Foundation Trust, said: "We're delighted to announce that the first two phases of work on our brand-new critical care unit are now complete, and we'll be ready to move patients in from next week. The new and improved facilities are of an exceptionally high quality, and the teams involved have worked so hard to make this project happen. This investment will improve both patient experience and the facilities for our incredibly dedicated team."
The expansion has been managed by Integrated Health Projects (IHP), a joint venture between Sir Robert McAlpine and Vinci Construction.
NHS capital project manager Jack Street said: "We took possession of a dilapidated part of the estate, extended and converted it into some new world-class critical care beds in a fully modern healthcare environment. The works were accelerated to bring these beds on line earlier, which the contractor IHP lead by Adam Watts achieved by working 24/7 for the past two months – an incredible achievement."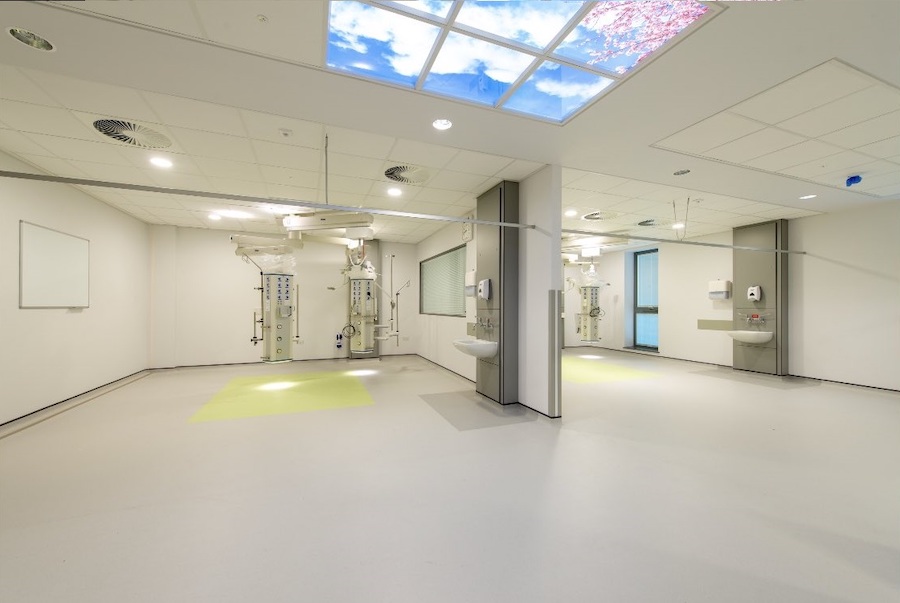 Dr Daniel Cottle, clinical director in critical care, and a consultant in critical care and anaesthesia at Lancashire Teaching Hospitals, added: "In what are challenging times, the refurbishment is such a positive change and it will really boost morale on the unit."
And Jo Agnew, critical care business manager at the trust, thanked the IHP team for acting in a respectful manner while working in close proximity to the existing critical care unit, theatres, MRI and surrounding wards.
"Nothing that we requested was too much trouble," she said. "Construction activities were planned ahead on a weekly basis and if a particular item of work was causing too much of a disturbance it was stopped immediately."
Adam Watts said: "This has been a challenging project carried out in a time of crisis. What stands out most of all is that the team has all worked together throughout these difficult circumstances to create a positive 'can do' working environment where nothing was too much to ask."
John Roberts, regional managing director at Vinci Construction UK, said: "When the NHS asked us to accelerate the works, the country had gone into lockdown, which made the challenge all the more difficult. Through the close collaboration, 24 hours a day, seven days a week, with the trust's team, IHP and our supply chain, we're proud to be standing here opening this facility to help the trust's frontline COVID-19 response and provide state-of-the-art critical care beds for the future health provision for the people of Preston. The team are now looking forward to the next challenge of phases three and four."
The critical care unit has also seen significant donations from the public, facilitated by the Lancashire Teaching Hospitals Charity team. The public donations will fund a wide variety of additional items, including reclining chairs and pull-out beds for visitors; artwork; special exercise equipment to help patients with their recovery, and furniture for the counselling rooms in the unit.