Public health / New models of care
Pop-up COVID-19 testing solution capable of featuring customised messages
By Andrew Sansom | 11 Jun 2020 | 0
Architectural firm CannonDesign has created a COVID-19 testing solution described as modular, scalable and customisable, and one that can be placed in numerous settings, including college campuses, outside workplaces, and in community areas.
While widespread testing for a deadly virus is an inherently scary new reality, new design solutions, says the firm of architects, can help make testing more accessible, reduce stigma, and ultimately keep more people safe and healthy.
Created by a team of design, health and engineering leaders at CannonDesign, the COVID Shield can be assembled as a single unit or connected to others to form a modular pavilion of testing stations. Its flexibility and easy alteration are said to allow it to adapt to fast-changing testing protocols, as well as a variety of site footprints. The architect believes it offers several advantages that will help institutions expand testing safely.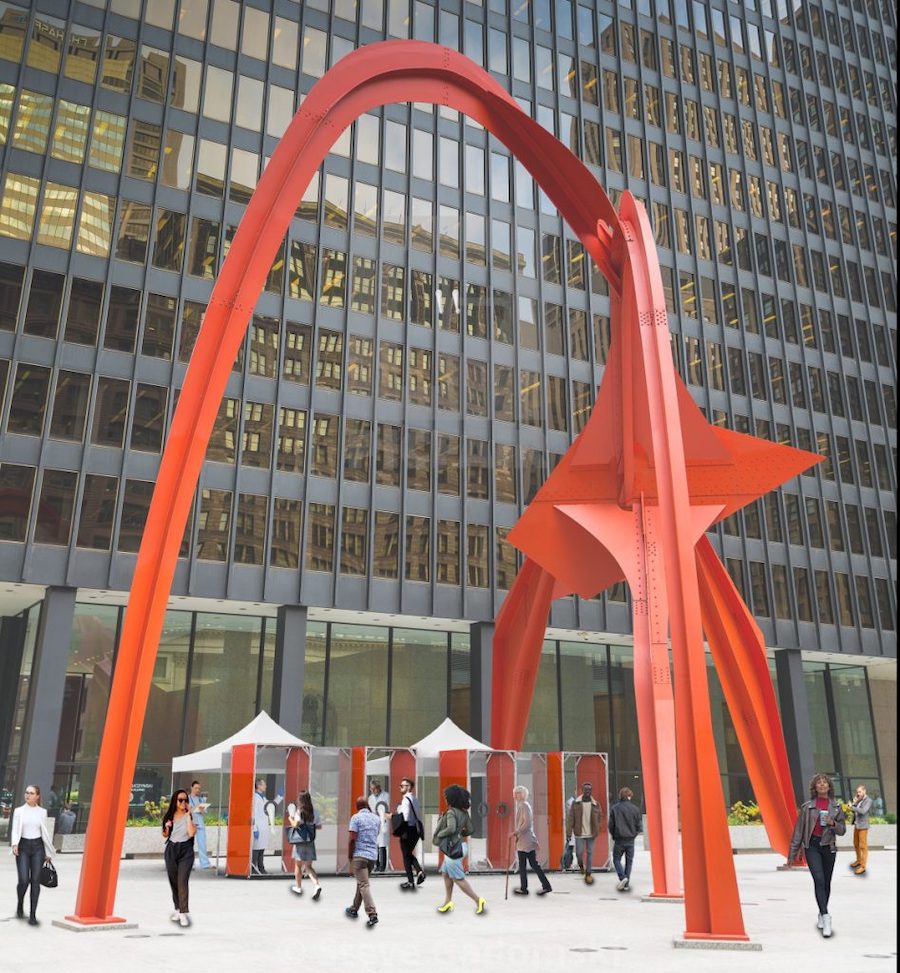 Firstly, the COVID Shield enables individuals to be tested without having direct contact with healthcare staff, which can potentially reduce the use of personal protective equipment dependent on local guidelines. Each unit can be rapidly cleaned after individual use, adds the architect.
Secondly, the modular solution can be quickly assembled by two people, reports the firm. Its pieces are said to collectively weigh 185 lbs with no panel more than 60 lbs, and the COVID Shield also comes with step-by-step assembly and use instructions.
Thirdly, the size of the testing solution makes it easy to integrate into a variety of settings. Its external frame is also said to allow for signage that can communicate important health messages or amplify branding. The polycarbonate sheets that comprise the panels are described as durable and can withstand years of cleaning cycles. Consequently, they are suitable for accepting printed films on the interior surface. This, says the architect, enables organisations to customise messaging for staff, students or community populations – for example, with testing instructions, branded images and logos, or public art, etc.
Fourthly, the product also has an add-on wheels feature. This allows for greater flexibility for drive-through testing models and testing sites where full mobility is required, says the architect.
The COVID Shield is being licensed to organisations to provide them with a fast, flexible solution to local, pop-up testing. On purchase of such a license, organisations receive a kit of materials that includes: drawings, specifications, list of materials, and an assembly and use instructions guide. For more details, email covidshield@cannondesign.com