Cities / Healthy Cities
Realising the benefits of healthy placemaking requires a change in mentality
By Andrew Sansom | 04 Feb 2020 | 0
Society has become too dependent on the car – to the point where, even as pedestrians, we often lack the mentality and vision to imagine a healthier alternative for our streets.
This is one of the messages that came across at a panel event in London to launch a new book about healthy urban placemaking.
Published by RIBA Publishing, the book, Healthy placemaking: wellbeing through urban design, is authored by Fred London, a consultant at architectural practice JTP. Recognising that many risk to human health are associated with the built environment, the book aims to identify how best to minimise their impacts and introduce ways in which urban space can be reshaped to improve people's quality of life.
Introducing his book at the launch event last week (28 January), London said: "Even if we do our best to live healthily, there are hazards in our existing environments that we can't avoid. Toxic air from vehicles is a prime example, which interacts on all users of urban streets.
"So the fundamental approach of healthy placemaking is to enhance our sense of wellbeing by creating environments that enable everyone to lead healthier lives. It depends particularly on the way the urban space is organised and this affects every aspect of our day-to-day decisions. To address the multiple issues we face in making our cities, towns and villages healthier, the book adopts six distinct but interrelated principles of healthy placemaking, developed and illustrated in collaboration with my JTP colleagues."
Six placemaking principles
The six principles, subdivided into three scales of planning and three linking concepts, are:
urban planning;
walkable communities;
neighbourhood building blocks;
movement networks;
environmental integration; and
community empowerment.
Each principle is presented with an overview of the issues, the solutions, and how to apply them practically with exemplars and precedents.
"The benefits that each principle may deliver individually are secondary to the impact generated by the combined effects of them all," explained London.
The book illustrates the first principle of urban planning, for instance, through the example of Vancouver's high-rise towers. The Canadian city has taken strategic planning decisions to prevent low-density urban sprawl creeping up the mountainsides that overlook the city. The plans have densified the city centre by promoting tall apartment buildings, whose residents can benefit from the beautiful views of the nearby mountains.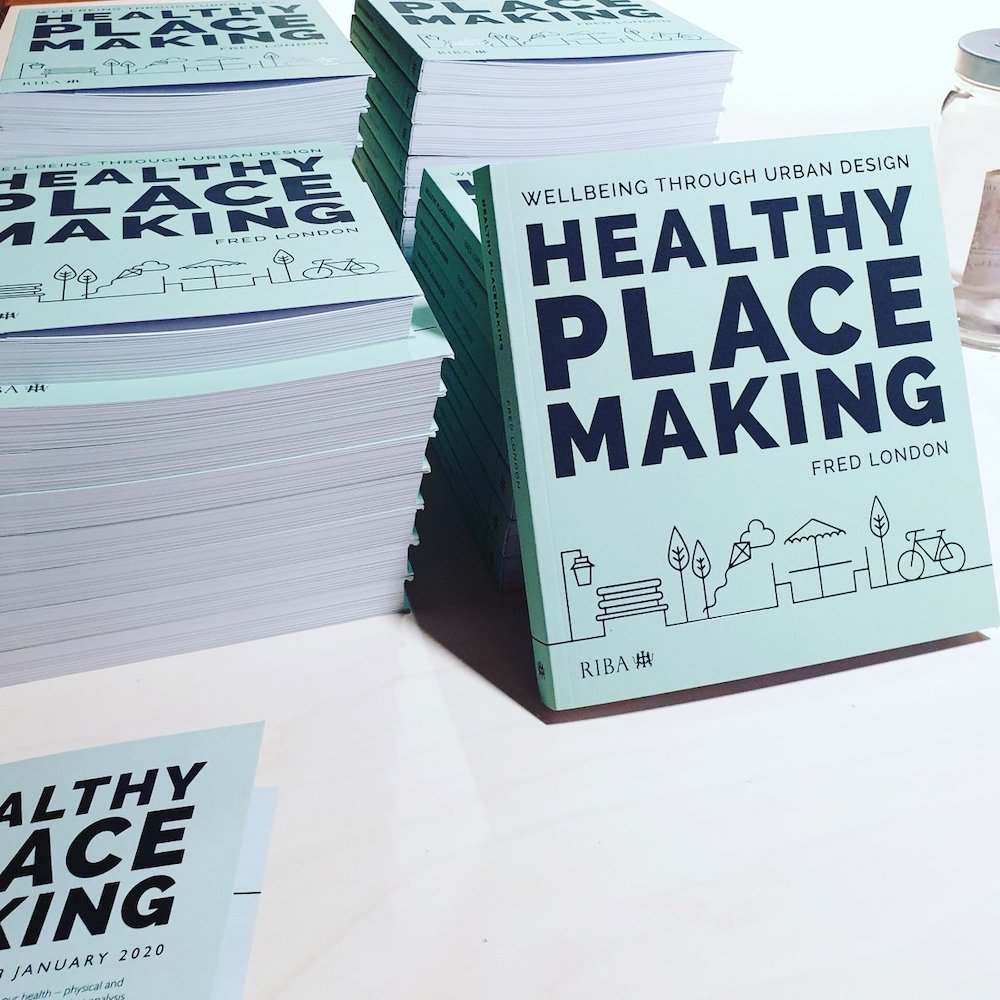 According to London, this was "a clever, connected strategy that protected the natural environment while generating a vibrant, economically successful downtown that benefits from excellent public transport serving thousands of people. This principle of connected strategies is central to the whole argument."
Illustrating the significance of the fourth principle, movement networks, the book describes how a JTP-led community planning weekend in April 1999 succeeded in persuading Essen city officials to scrap the idea of completing an inner ring road to increase traffic capacity, as it would have accentuated the problem of isolating the university campus from the city centre. New plans were drawn up, creating a pedestrian-cycle link connecting the university with the inner city, and crossing the central park that occupies the space of the original planned ring road.
Human scale and breaking our car dependency
Creating the 2-hectare public park was the result of the city's newfound appetite for reducing vehicle traffic, with the nearby Friedrich-Ebert Strasse deemed to have sufficient capacity. The book describes this outcome as a good example of how transport systems can be adapted to human scale – lessons that were underlined further during the launch event's accompanying panel debate.
"We've become very car dependent," said Dr Audrey de Nazelle, a senior lecturer at Imperial College London. "Not only our street designs are car dependent but people's minds are too, and they truly believe that streets are solely for cars to go from A to B.
"We need to change our streets, our urban design and our mentalities so that we aspire towards more human-scale city and urban design. Our car addiction is preventing us from healthy places."
Andreas Markides, managing director of Markides Associates and former president of the Chartered Institution of Highways and Transportation, echoed her remarks but also introduced another factor: 'they'.
"We all like to believe it's 'they', everybody else who is responsible for what we create rather than ourselves," he said. "Even when we're in a traffic jam, we blame everybody else for driving their cars. We expect other people, the government and local authorities to make things better. We all need to get rid of this mentality that it's nothing to do with us. I think then we start to look at creating better places through our own initiative and make things happen."
Dr Howard Frumkin, professor emeritus at the University of Washington School of Public Health, said it would be beneficial if we could define what success looks like.
He explained: "Very rarely do you hear people say: 'I created a habitat in which people can thrive.' If you ask any zookeeper what's the definition of a successful habitat, he'll say the animals thrive. But it's amazing how we have such little expectation for human habitats."
Evaluate, quantify and influence
Asked about how best to build the evidence and assess the impact of projects over time, he said: "Every major project we do is an experiment or case study, but it's only a case study if we treat it as such. We collect the data, we observe carefully what happened, and we document the outcomes.
"And let's be really analytical about it so we can say, for example, these are the three design elements that lead to success and these less so. If that became the norm – pre- and post-occupancy evaluations – we would build up such a bank of knowledge that we would know the most effective and cost-effective ways of helping people thrive."
Touching on the idea of health impact assessments, Dr de Nazelle said: "The more you can do health impact assessments the better – evaluate and quantify the impacts on air pollution, the impacts of physical activity, green space, noise, and social interaction. We can't quantify everything but we can start. So, at least showing the evidence to policymakers is part of it."
She countered this, however, by suggesting a bigger component is to engage members of the public to influence politicians: "Showing politicians that people actually want change towards less car dependency and towards more human-scale design is really going to have a big impact."
Markides espoused the virtues of multidisciplinary working for placemaking but conceded that it remains a struggle to shift the industry in this direction. "Society has created compartmentalisation of professions," he lamented. "So the highways engineers would go into their office and design the roads, the architects would design their buildings, and you'd put it together and it wouldn't really be a place. Thankfully, things are changing. More and more we're talking about placemaking and joining communities together, but it's very difficult and slow."
Summing up the book and its message, London offered a reason for optimism: "We face an uncertain and unpredictable future but in terms of healthy placemaking we may be pushing on an open door, given the number of initiatives around the world.
"While countless stones remain unturned, I believe there is hope for the future. There is so much more we can do individually and collectively to safeguard the health of ourselves and of others, as well as that of the planet."
Copies of the book, Healthy placemaking: wellbeing through urban design, priced at £35, can be purchased via RIBA Books.