Healthcare / Innovation
Trial of medical equipment drones fast-tracked to aid COVID-19 response
By Andrew Sansom | 28 Apr 2020 | 0
The UK Government has brought forward a trial to test the use of drones to transport medical supplies from clinics on the Isle of Wight to hospitals on the mainland.
The trial project was originally announced last month prior to the UK going into lockdown, as part of a wider consultation on making journeys easier, smarter and greener through new technology. But a commitment to fast-track the scheme was made just last week as part of an announcement from Transport Secretary Grant Shapps MP to implement measures to protect freight routes.
Drones will now be used to send medical supplies to NHS St Mary's Hospital on the Isle of Wight, in order to support the island's communities. The drones will help speed up diagnoses by reducing the time medical supplies are spent in transit on ferries and roads. Once trials are complete, the drones could eventually be used to transport chemotherapy kits to save time and, potentially, lives.
The project will use an unmanned aerial vehicle (UAV) drone designed and built by the University of Southampton for Windracers. Solent Transport, in partnership with the University of Southampton and Windracers, is advancing part of its four-year drone project, which will look to develop an air traffic management system to oversee the safe movement of both manned and unmanned aircraft in shared airspace.
The drone is a large, double engine, fix-winged device with a carrying capacity of up to 100kg. In the initial operation, it will be carrying loads of not more than 40kg and the type of cargo will depend on the needs of the hospital and subject to permissions granted by the Civil Aviation Authority.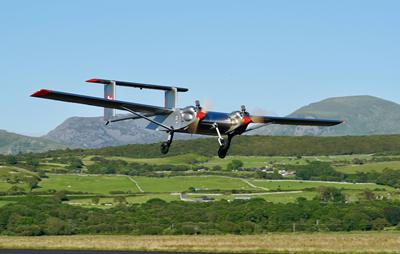 Tom Cherrett, Professor of Logistics and Transport Management at the University of Southampton, said: "The concept of using drones to deliver medical supplies has been proven in countries such as Rwanda where they are helping to save lives by reaching isolated communities quickly and cheaply. The research we're embarking on over the next four years will investigate how such unmanned systems could be used in shared airspace and integrated within existing logistics operations in the UK.
"Originally, the trials were not due to start until next year, but we've brought these forward, recognising that the Windracers ULTRA platform could provide an additional service for the NHS on the Isle of Wight should they need it, as part of their Covid-19 response."
Maggie Oldham, chief executive at Isle of Wight NHS Trust, said: "Providing NHS services on an island comes with a number of challenges, so it's fantastic to see the progress being made to support healthcare on the Isle of Wight through the use of new and innovative technology.
"This work has the potential to significantly improve services for our local community by reducing waiting times for test results and speeding up the transfer of important, possibly life-saving medication."
The trial follows £28 million awarded by the Government earlier this year to Southampton and Portsmouth councils to carry out similar drone tests as part of a wider future transport zone trial. The councils will test how new tech can improve travel in car-dominated areas outside of major cities and provide the ability to plan journeys through smartphone apps. New options for last-mile deliveries for freight will also be trialled, including e-cargo bikes in cities.
Future of Transport regulatory review
Launched on 16 March, the Future of Transport regulatory review, of which the consultation on journeys is a part, will consider how people make small changes to their everyday travel decisions and whether they could choose to walk, cycle, bus or one day scoot instead of taking the car.
Alongside the review, £90 million in funding will be used for trials of new transport innovation in three new 'future transport zones'. The zones will provide real-world testing for experts, allowing them to work with a range of local bodies such as councils, hospitals, airports and universities to test innovative ways to transport people and goods.
The three new zones set to receive a share of the funding are in Portsmouth and Southampton, the West of England Combined Authority, and Derby and Nottingham.
A consultation on the use of e-scooters and the impact they may have on UK transport will also take place. Requirements for both e-scooters and those using them are being explored to make sure they are safe for use on roads. This includes a minimum age and vehicle standards, as well as insurance requirements. The review will also consider if local authorities should have extra powers to manage the impacts of e-scooters on public space; for example, where they can be parked.
Speaking last month, Transport Secretary Grant Shapps, said: "We are on the cusp of a transport revolution. Emerging technologies are ripping up the rulebook and changing the way people and goods move forever.
"Our groundbreaking future of transport programme marks the biggest review of transport laws in a generation and will pave the way for exciting new transport technology to be tested, cementing the UK's position as a world-leading innovator."
Secretary of State for Business, Energy and Industrial Strategy Alok Sharma also said last month: "Decarbonising transport is key to ending our contribution to climate change. This review could drive down transport emissions by making greener ways to travel available to more people. Future Transport Zones will also help to spur low-carbon innovation by providing our best and brightest researchers with testing facilities for the clean transport technologies of the future."