The RCP at The Spine in Liverpool is the Royal College of Physicians' base for providing events, activities and services for its members in the north of England, and is the first time the College has had a significant presence outside London.
RCP at The Spine helps the College achieve its vision of a world in which everyone has the best possible health and healthcare by being: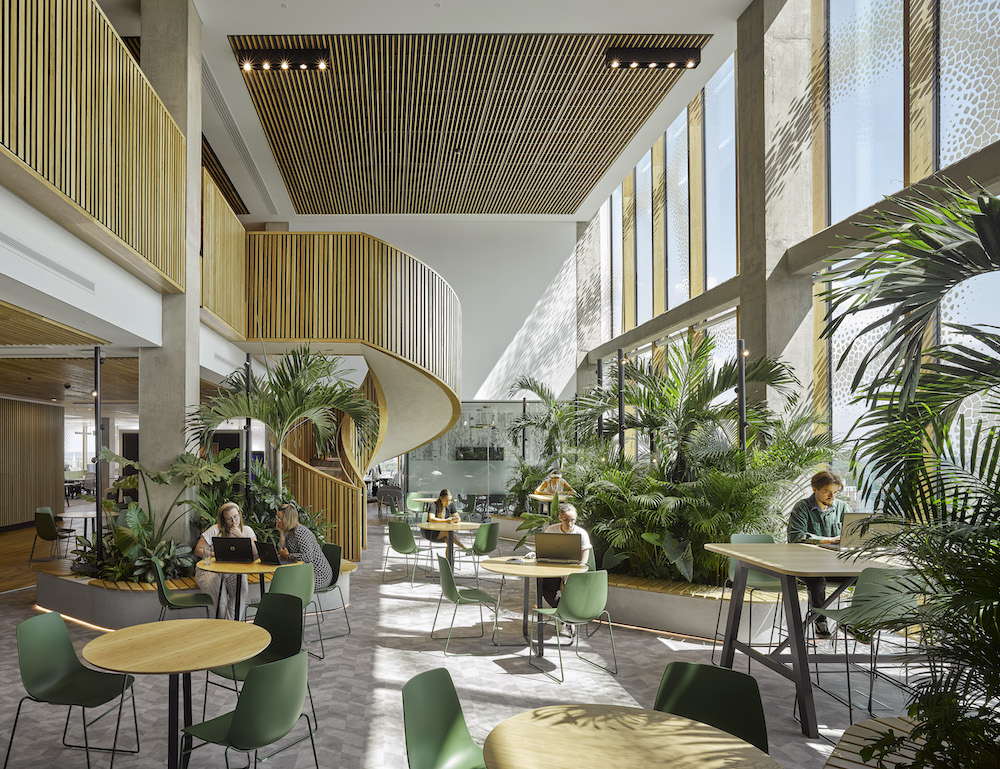 a beacon of academic excellence and medical leadership;
a locus for the improvement of patient care and public health by driving quality improvement and implementation science; and
a world-class learning and assessment centre.
The new northern site brings the RCP into the heart of a medical and scientific precinct, and the wider Knowledge Quarter, which focuses on delivering major positive economic impact to the city through education, knowledge and research.
The RCP's presence in Liverpool helps the College to become more involved in the health of the local community, supporting one of its major policy initiatives to reduce health inequality. It also provides an opportunity to become involved in regional public health research that could contribute to healthier lives, and reduce multiple morbidities and health inequality, working closely with organisations such as the Northern Health Science Alliance, local health commissioners and providers.
The building itself is a groundbreaking, world-leading example of biophilic architecture, and was designed to meet the principles established in the WELL Standard, supporting mental and physical wellbeing for staff and visitors.
The RCP at The Spine is focused on being a beacon of excellence, attracting high-quality healthcare professionals and staff, and driving quality improvement in a pioneering atmosphere of collaboration and partnership.